Item # BTS2915NR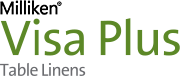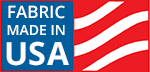 Finished Size: 29" high x 15 feet long
Sewing: 3" wide, repeated box pleat across top of skirt
Returnable: No
Fabric Style: Visa Plus by Milliken
Fabric Fiber Content: 100% Polyester
Fabric is known for: Longest lasting, most stain resistant table skirting
Commercial Grade: Yes
Stain Resistance: Highest
Wrinkle Resistance: High
Longevity / Durability: Highest
Overall Quality: High
Note: Clips to fit a table edge .75" - 1" thick are included at no extra charge. If your table edge is thicker or thinner, contact us to request the appropriate size clips.
You're $500.00 away from a 5% Volume Discount.
Wholesale Pricing & Available Colors
Color Group 1
$125.60

per piece