Why We Recommend Milliken Table Linens
(And how you can benefit from a better understanding of these products.)
FACT: Milliken Table Linens dominate the commercial laundry market.
FACT: Commercial laundry buyers are highly knowledgeable professionals with a deep understanding of the costs associated with processing thousands (and sometimes millions) of pounds of linen annually.
QUESTION: What do commercial laundry buyers know about the value of Milliken Table Linens that the average restaurant owner doesn't know?
ANSWER: That the superior stain resistance, durability, and performance of Milliken Table Linens make them the best quality commercial grade table linens on the market - and it's not even close.
More than three decades ago, Milliken Table Linens swept the market and have dominated ever since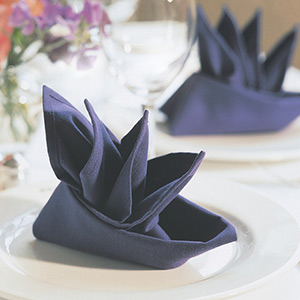 Milliken & Co. is one of the largest privately owned textile and chemical manufacturing companies in the world. The company traces its roots all the way back to 1865. It's estimated that people touch Milliken products more than 50 times in an average day.
The design and manufacturing of high-quality, commercial grade table linens are a far more technical endeavor than is commonly understood. There are the challenges of sourcing the best raw materials, developing the best manufacturing processes to ensure maximum durability, developing industry-leading stain resistant technology, and an unyielding dedication to continuous improvement to stay ahead of the competition. All of these factors come together to create a line of commercial grade table linen fabrics that have dominated the market for more than three decades.
The plain truth is that every other brand of commercial grade table linens on the market today is a knock-off of Milliken Table Linens (even our Spun Polyester Table Linens). Prior to Milliken's innovations in the marketplace (which began with Visa fabric), most restaurants used 100% cotton or 50% cotton / 50% polyester blends.
It was Milliken that persuaded the majority of the market to change to durable, stain resistant, 100% polyester table linens. The change wasn't mandated by government decree. It was a change the market made freely after evaluating Milliken's quality. If you're looking for proof of the superiority of Milliken Table Linens, we encourage you to consider the history of the marketplace, Milliken's long-standing dominance, and ask around - quality products are easy to identify because consumers are usually willing to share their positive experiences.
11 great reasons to buy Milliken Table Linens from us
There are a variety of places you can buy Milliken Table Linens. Here are 11 great reasons to buy them from us: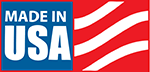 Everyday low prices with automaticVolume Pricing
Low order minimums
No case packs
Wide range of standard colors
Wide range of standard sizes
Custom sizes available
No commissioned sales representatives
Customer support provided directly by the cut & sew factory
Milliken Table Linen fabric is made in the USA
An industry-leading e-commerce website for easy ordering online
Although Milliken Table Linens are made to order, we ship fast - usually within 10 business days
Milliken Table Linen fabrics we offer
Not sure which fabric is right for you? The Compare the Fabrics page is a great place to start. Need a custom size? Submit a custom size quote request. Or contact us for a fabric recommendation based on your specific needs.