Why We Recommend Aprons and Chef Uniforms by Uncommon Threads
(The perfect complement to our high-quality, commercial grade table linens.)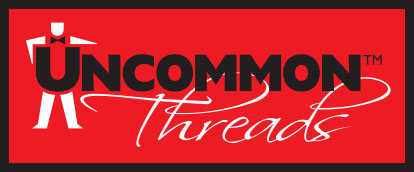 FACT: Stylish aprons and chef uniforms will enhance your restaurant's image.
FACT: Durable, long-lasting aprons and chef uniforms will keep costs low over the long run.
QUESTION: But what brand of aprons and chef uniforms should you trust?
ANSWER: Based on our decades of experience as a restaurant linens manufacturer and distributor, we believe the answer is clear: Aprons and Chef Uniforms by Uncommon Threads.
Great quality aprons & chefwear at wholesale prices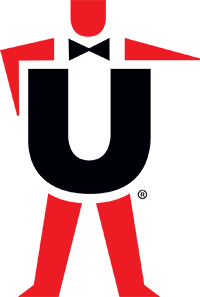 We've been manufacturing and distributing high-quality, commercial grade table linens for decades. If there's one thing we've learned over the years, it's this: There are often BIG quality differences between seemingly similar products. Usually, it takes an insider (someone in the industry) to point out the differences. Fortunately, you have us!
After thorough market research and product testing, here's what we can report about Aprons and Chef Uniforms by Uncommon Threads:
In addition to fresh styling, Uncommon Threads gets the manufacturing details right. They begin with durable, commercial grade fabrics that are built to handle the demands of restaurant work. These fabrics are properly dyed, so colors stay rich and true. Reinforced bar tacking (stitching) at high stress points reduces rips and tears increasing the useful life of each product. Aprons have extra-long ties which allow for a great fit for nearly everyone. And many of the chefwear products have nice details like mitered pockets, finished cuffs and hidden buttons (see product pages for details).
10 great reasons to buy aprons and chef uniforms by Uncommon Threads
These are the reasons that won us over. We think they'll win you over too!
No order minimum
Deep inventory
Current, cutting-edge apron and chef uniform styles
Commercial grade fabrics designed for heavy use in a restaurant environment
Centrally warehoused in Chicago, Illinois
Fast shipping (ships 1 business day after receipt of order)
Will drop ship to the screen printer or embroiderer of your choice if you want to add your logo
Great value (quality for the cost)
Reinforced stitching in high stress point areas
Uncommon Threads specializes in aprons and chef uniforms. It's all they do and they do it well.
Aprons by Uncommon Threads
Chef Uniforms by Uncommon Threads
Not sure which aprons and chef uniforms are right for you? Contact us for recommendations based on your specific needs.